On most websites for cheat codes you can find mentions of cheat codes like BLASTERS and OBJECTS that supposedly fill up the inventory with all items. These codes do not work and the executable does not even contain any reference to those codes.
Yoda Stories does however contain two cheat codes that actually work. To input them you have to activate the Locator and type one of the codes. It is important to click the Locator in the inventory instead of using the keyboard shortcut L (the L-key is interpreted as the first character of the cheat code).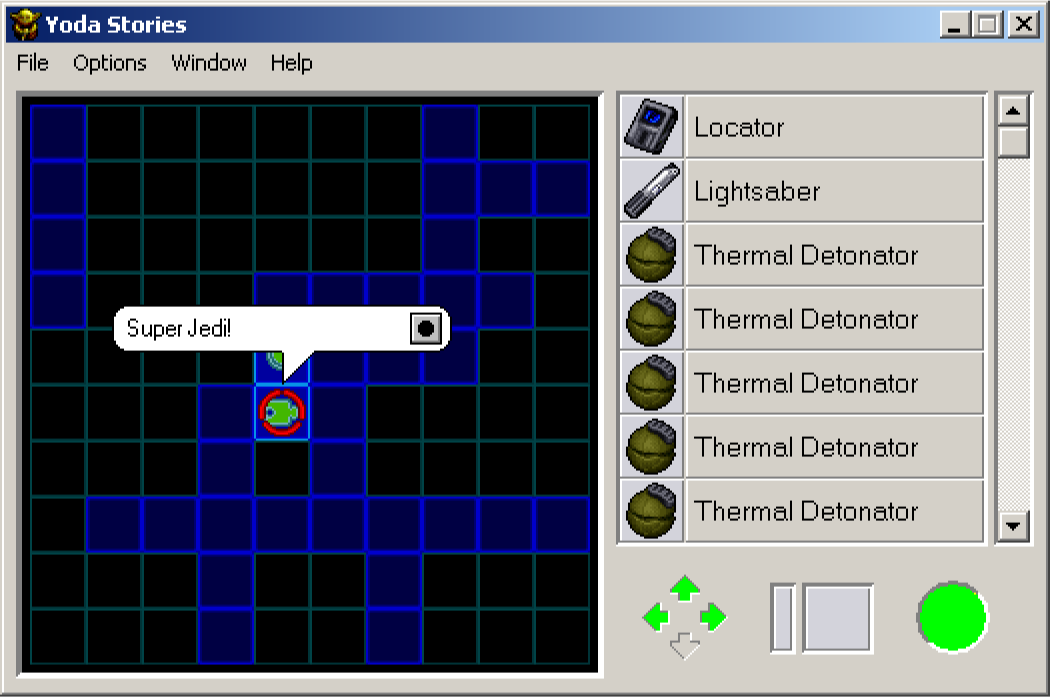 After successfully entering a cheat code a message appears on the current zone.
Yoda Stories supports the following cheat codes:
| Code | Message | Effect |
| --- | --- | --- |
| gojedi | Super Jedi! | Adds 5 Thermal Detonators, a Blaster Rifle, a Blaster and The Force to the inventory. |
| goyoda | Invincible! | The player's health is locked at the current value. Neither healing nor taking damage is possible. |
Indiana Jones and His Desktop Adventures does not have any cheat codes.